Page 39
Previous Page < | Index | > Next Page
---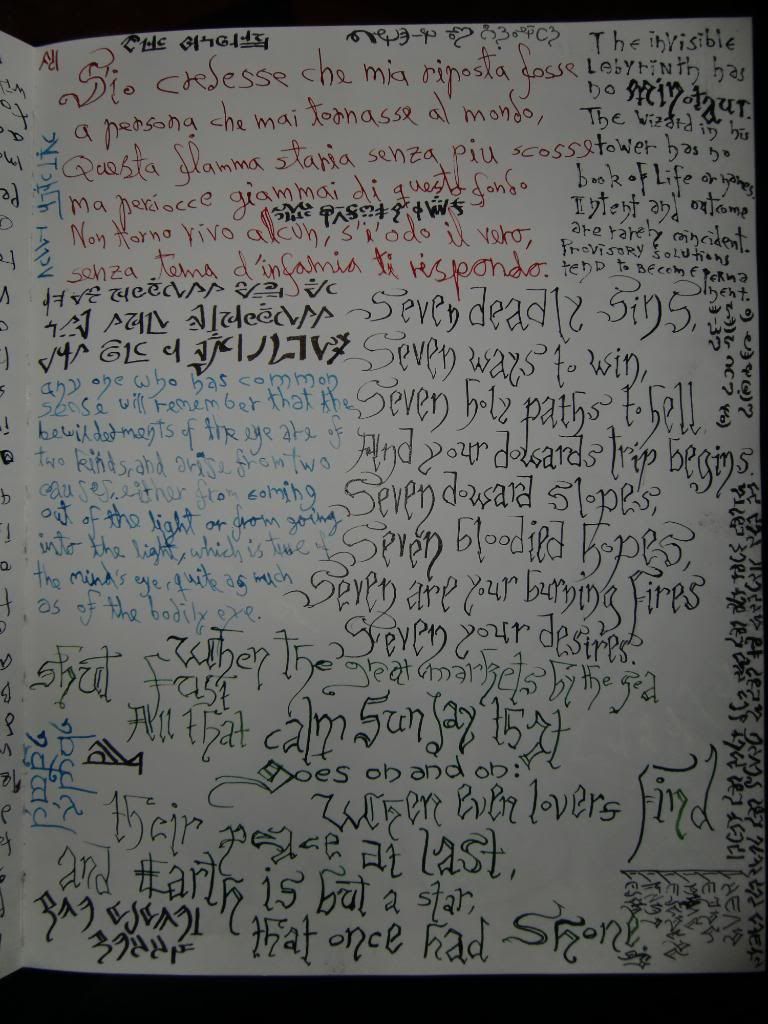 .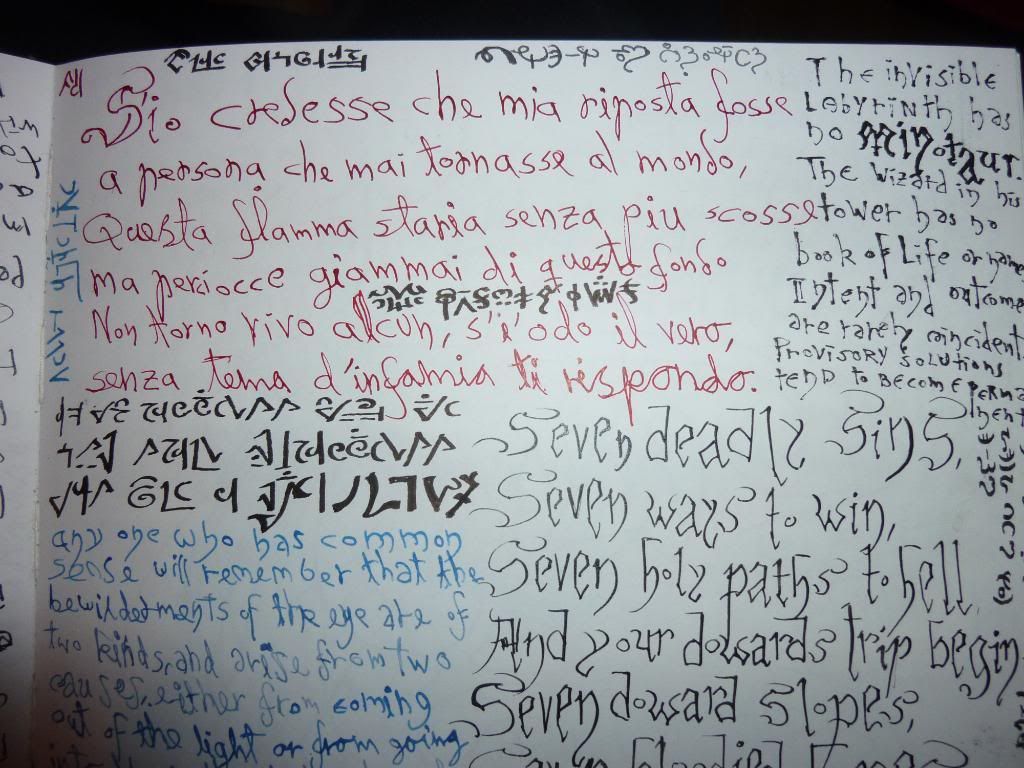 .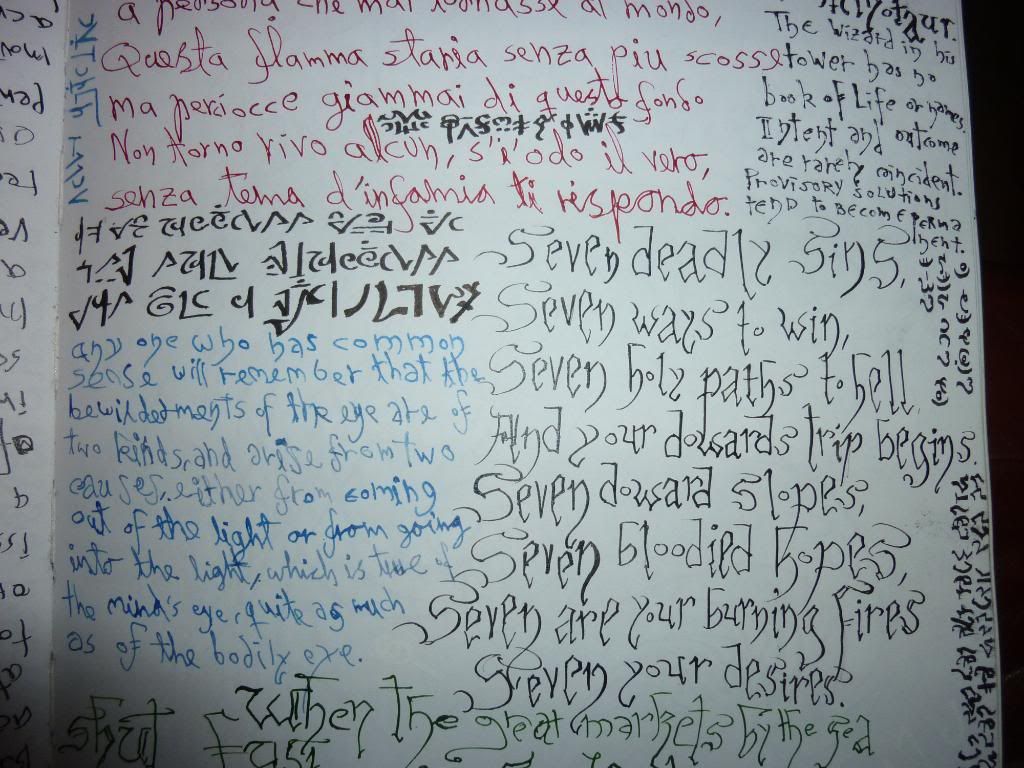 .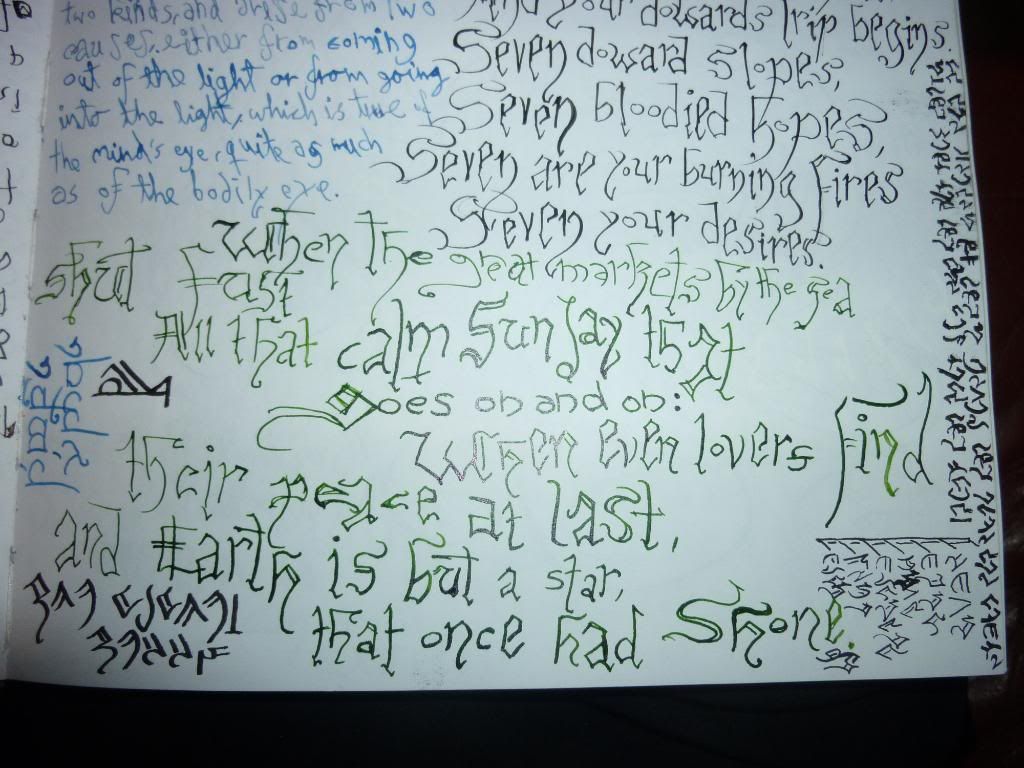 ---
Alphabets: Enochian, Hyneb, Hyperborean, Lemurian, Tengwar
Language: Latin, French, Unknown
Translations:
Two latin words in blue ink written vertically near the bottom to the left, in Tengwar alphabet:
Tempus redux (=> time returning / returning time?)
.
Three Hyneb words in blue ink, sideways along top of left-hand margin:
.
Two words in Hyneb, black ink, right at top-edge, to the right:
.
Three lines in Hyneb, in black ink, beneath first block of red text:
All who happiness would win
must share it, happiness
was born a twin.
.
One word in Hyneb, black ink, directly to the right of the Tengwar:
.
Lemurian fragments:
Grail of Commorium
On pardonne tant que l'on aime —> We forgive as we love
Hyperborean fragments:
At the center of your being you have the answer, you know who you are and what you want.
Aesir Asura Amrit Asgartha Aleph Asgardh(???)
Kin again, kneel
Enochian word:
.
Invisible Ink: Ratava (in Hyneb)
---
Previous Page < | Index | > Next Page
page revision: 22, last edited: 21 Sep 2013 22:09