Page 27
◄ Prev Page ◄| Index |► Next Page ►
---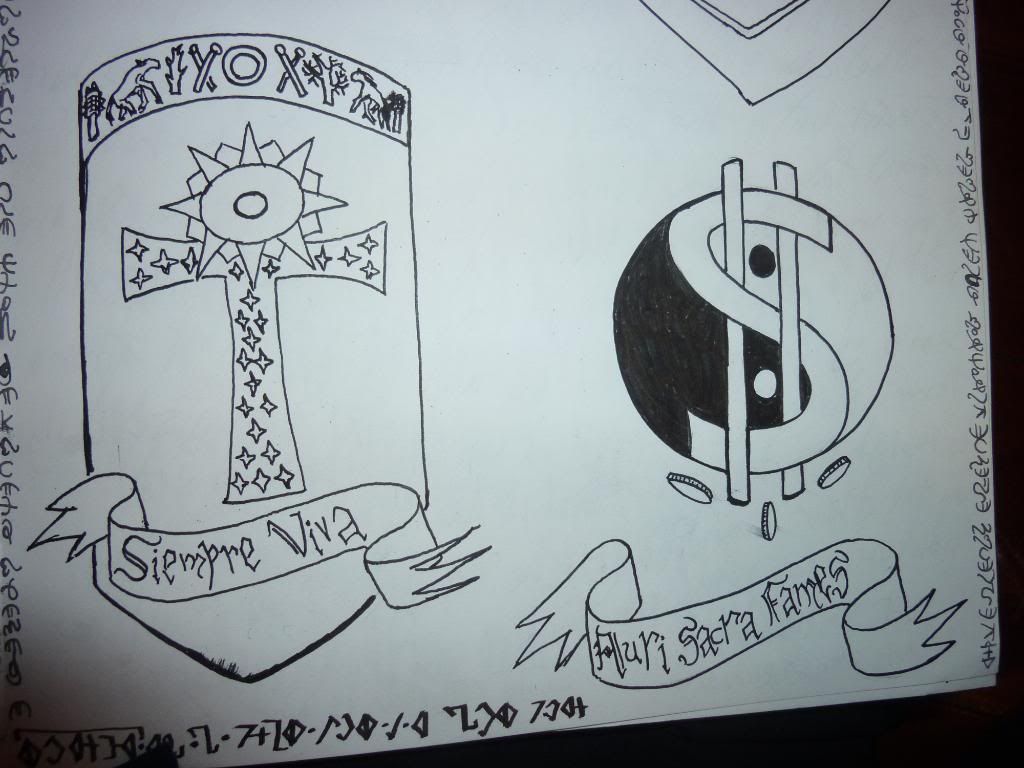 ---
Alphabets: Lemurian, Math
Languages: Latin
Translations:
Mottoes Shown:
Nisi dominus frustra —> Lest through the Lord, it's in vain
Tempus frangit —> Time breaks
Sempre Vive —> To live forever
Auri sacra fames —> Accursed hunger for gold
Lemurian along page edges:
A savage place. As holy and enchanted as e'er beneath a waning moon was haunted by a human wailing for her demon lover. Indrasena. Charm'd magic casements, opening on the foam of perilous seas, in faery lands forlorn. Advaita vedanta. ɖ+|>
.
Calculations:
| | | | | | | | | |
| --- | --- | --- | --- | --- | --- | --- | --- | --- |
| (2*10+1) | 14 | 7 | 30/2 | 6*2 | 9 | 1 | 7*2 | 3*10 |
| 21 | 14 | 7 | 15 | 12 | 9 | 1 | 14 | 30 |
- (I suspect the last digit is supposed to be 20…)
- (ST: Suspicions are correct. Seems my original notes were wrong, so did same error at least twice. My bad.)
- See also: Page 33, Page 36, Page 59, Page 177
---
page revision: 15, last edited: 02 Jan 2013 01:21